Keep Your Lights on and Your Business Running 24/7
Free clients from traditional business hours with a branded client portal.
* No credit card required
Keep Your Lights on and Your Business Running 24/7
Free clients from traditional business hours with a branded client portal.
More Power to Your Clients. More Business for You.
With an online self-service portal at their fingertips, your clients can take any action, any time. Make your clients' life easier by letting them book appointments, pay for services, share documents and so much more. And they don't need to be tech savvy – it's super simple and friendly!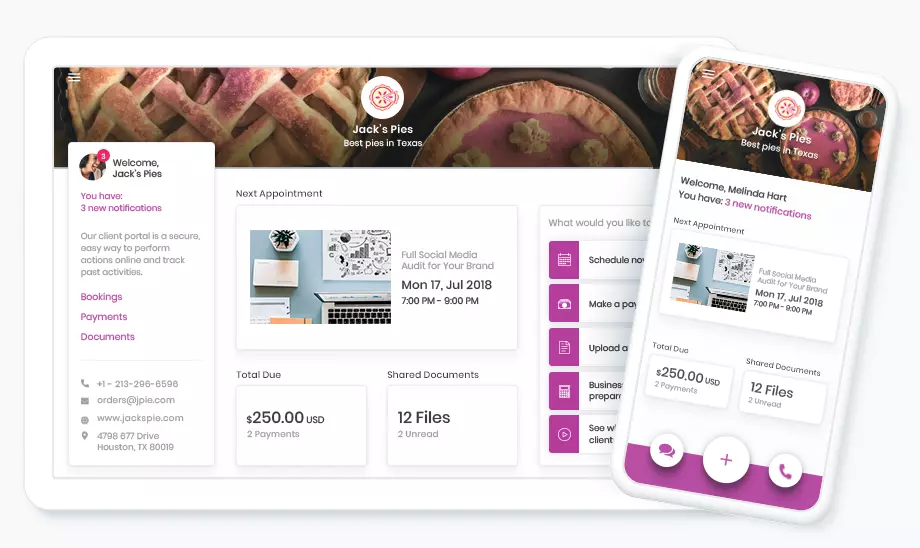 Everything Your Clients Need in One Place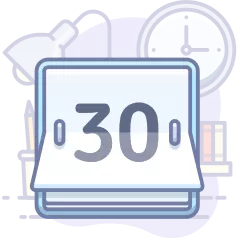 Let clients make appointments, register for upcoming events, and even reschedule or cancel.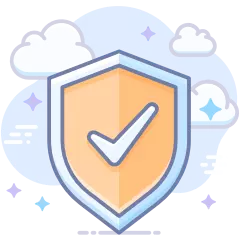 Get paid faster by allowing clients to pay for services upfront or post-meeting via credit card or PayPal.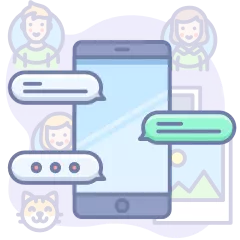 Direct messages
Open a direct line of communication: let clients message your business and receive messages from you.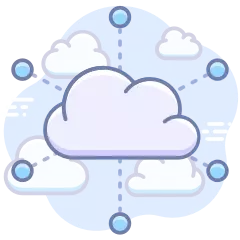 File sharing
Allow clients to securely upload and share files with you and your team, as well as view and download files shared with them.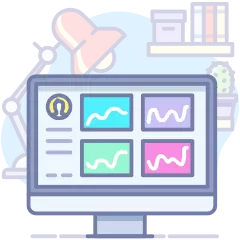 Friendly dashboard
Let clients view recent and upcoming activities in a friendly dashboard: upcoming appointments, pending payments and more.
Dress Your Business for Success
Create a powerful brand identity
Grab clients' attention with a customized client portal. Easily add your brand colors & logo to your portal's design.
Look awesome on any device
Desktop? Tablet? Mobile? Our client portal looks good on any device, and can serve anyone with an internet connection.
Deliver a personalized experience
Enable each client to see where they stand and what to do next: pay for late fees, download a document and more.
App-Like Experience with Zero Coding
Want to keep clients coming back? No sweat! vCita lets you convert your client portal into a light-weight mobile app, making sure you always stay top-of-mind with your clients and prospects.
Join over 100,000 Happy Service Providers
Rated 4.4 out of 5 by GetApp
Legal & Finance
"Clients can be in their pajamas at 10 at night and request an appointment, see it approved minutes later, and be at our offices the next morning."
David Keynan
Coaching & Consulting
"vCita has given me an online presence. I use it as my personal website, so if someone wants to do business, I just give them my client portal link."
Brandon Joelle Nwoke
Counseling & Mental Health
"vCita instantly sends out the message that this is a professional business, and it gives people the confidence to pay online."
Naomi Janzen
All the tools you need to manage your clients, in one place:
Set yourself apart from other businesses.
Create your own, unique customer experience.