Store All Your Contacts in One Place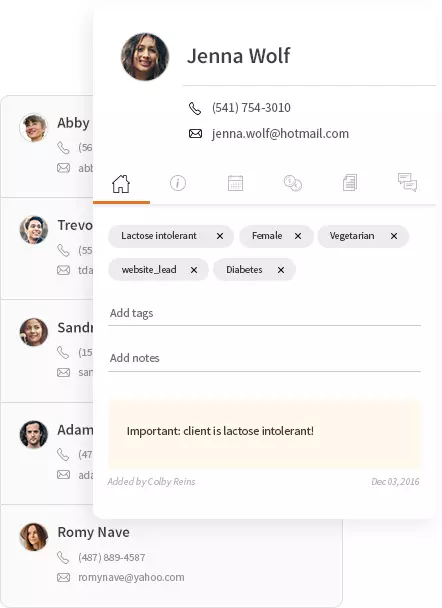 Keep Your Lights on and Your Business Running 24/7
Let clients schedule, pay, share documents and take any action online from a friendly self-service portal
Spend less time on admin tasks and cut no shows by 50% with automated meeting reminders.
Gain more returning business with post-meeting follow-ups inviting clients to book their next appointment.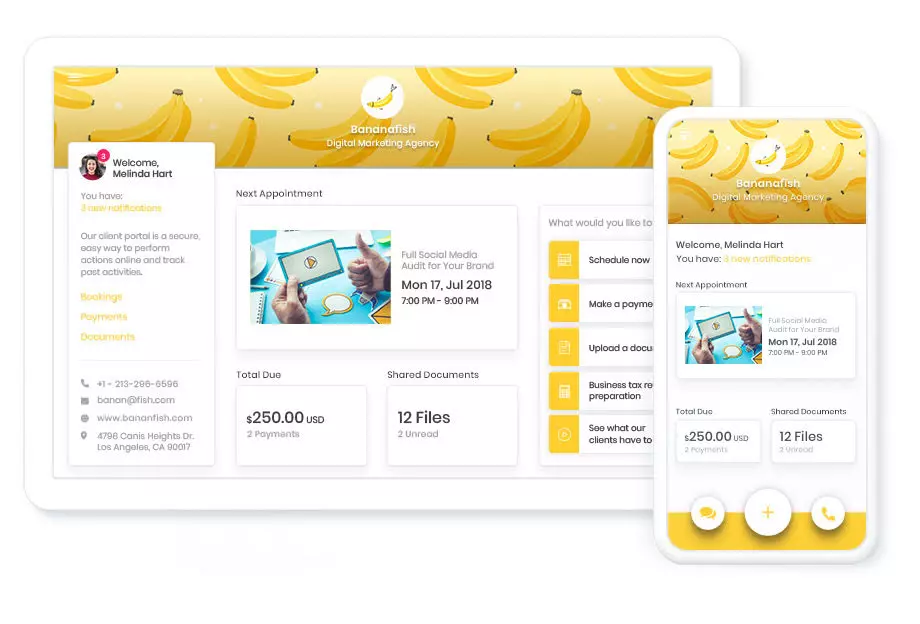 Over 100,000 service-based businesses use vCita to manage and grow their client base and business
Rated 4.4 out of 5 by GetApp
Beauty & Fashion
"vCita changed everything… How do you go from 50% no-show rate to less than 1%?"
Joelle Nwoke
Sales & Marketing
"A business coach tells you what to do; vCita does the work for you."
Brandon Klayman
Counseling & Mental Health
"It is very convenient that I can look at my client list and it's all right there."
Naomi Janzen
More Leads. Happier Clients.
More Leads.
Happier Clients.
Double your leads with a friendly website widget that greets visitors and converts them into clients. Increase your revenue with actionable email and SMS campaigns, friendly self-service options and smart automated follow-ups.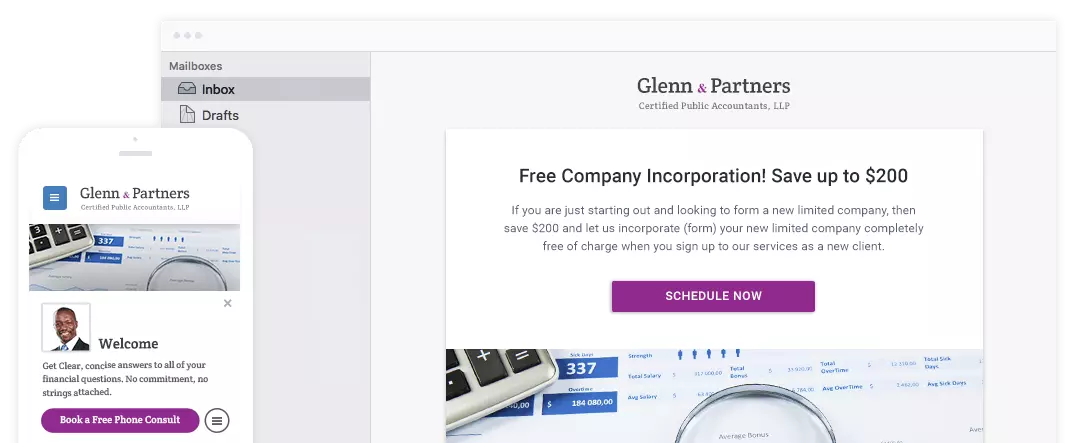 All the tools you need to manage your clients.
Your search for the perfect small-business CRM ends here.