Whether in your office or on-the-go, your clients are always a click away. Manage all client communications and stay in touch with your staff around-the-clock.
*14 days. No credit card required.
Why contact management matters
Businesses are built on relationships – your contact management software is at the core of building a stronger connection with your clients. But vCita is more than just as a CRM – it's a personal assistant, lead generator and organizational tool all rolled into one platform. We help you grow your business by…
Organizing your leads and storing your clients' information all in one place
Making you and your business accessible to clients around the clock
Streamlining everything from initial client contact to processing invoices and beyond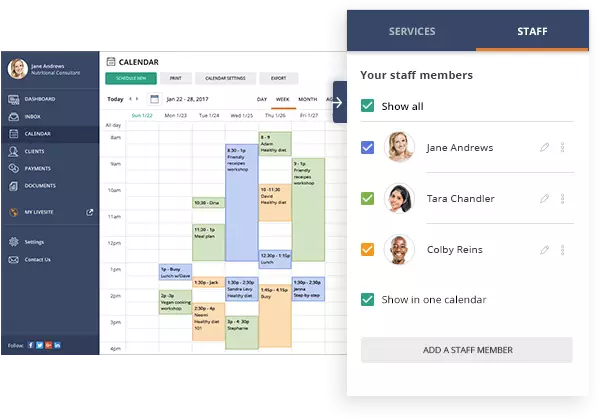 AN ONLINE CRM – FOR YOU & YOUR TEAM
Bring your staff and clients closer together
Collaboration among your staff is easier than ever through an online CRM. With a shared team calendar, keeping an eye on your staff's day-to-day activities is a cinch. In short, you and your staff will never have to second-guess what's next on the agenda again.
Let your team take control
Looking to let your team do more legwork when it comes to your leads? Good idea. Through our platform, you can assign leads from your website or social media directly to a team member to nurture that new relationship. In fact, our solution lets you assign any of your clients across your team at any time, all the while allowing you to monitor your clients' information once you've passed them along.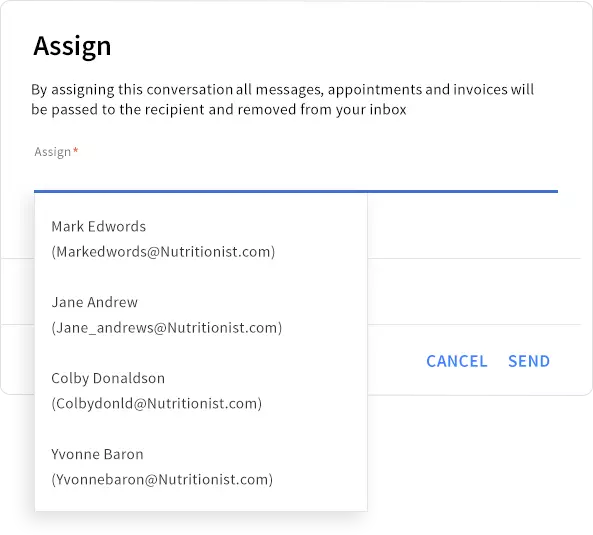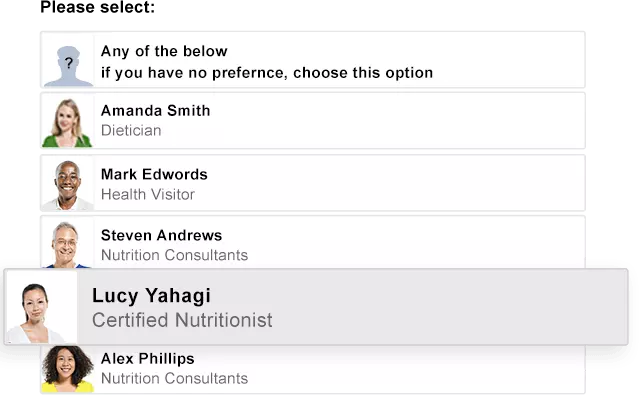 A GREAT CLIENT RELATIONSHIP
Give clients the freedom of choice
Let your clients know that you value their wants and needs. Our CRM software gives your clients the opportunity to choose which staff member they want to book with. Remember: sometimes it's the smallest conveniences that make the biggest impact on your clients.
It's the only client management software that will help you both manage AND grow your client base.
Swiftly take care of client requests
Boost your efficiency and communicate better with clients by distributing appointment requests and client inquiries among your staff members. The best part? You can use our client management software to route client requests automatically.
Stay connected with your clients & staff 24/7
Client management doesn't suddenly stop when you check out for the day or go on vacation. Keep your clients and staff in your pocket around the clock with our mobile CRM app for Apple and Android.
Set up unique staff permissions
You deserve a sense of control when it comes to your team. With our online CRM, you're in the driver's seat when setting up staff permissions. Want to provide your team total access to client records? Feel like you should be the only one in charge of payments? No problem- you're the one in control.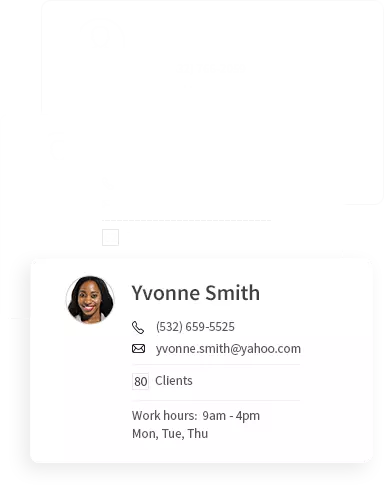 CLIENT MANAGEMENT FOR EACH STAFF MEMBER
Unique logins for each team member
Help your staff keep their schedules more organized. Thanks to separate staff logins within our contact management system, your team members can…
Set their own specific business hours
Manage their personal client calendar and schedule
Create notifications and reminders for future appointments
Relied on by over 100,000 business owners and teams
Rated 4.7 (271 votes) on Google My Business
Using vCita helps us win more opportunities, by simply being available when our prospects were ready to buy. It also helps us retain customers – they're way more engaged now and things aren't falling through the cracks. Kenneth Durrum
The percentage of people contacting me now over my old 'contact' page, is nothing short of amazing. I LOVE this service!
Greg Swift
It's was real easy to set up, and I'm now able to track my time and income in one place. I can schedule, take payments and follow up all in one platform. It has simplified the way I do business, and my clients also love the ease of use.
Caren Glasser
Build stronger customer relationships, save time and expand your business.