Contact Management Software
Manage your leads, contacts and clients from a single online hub. Stay in touch with all of your contacts at a moment's notice, and never miss a message, inquiry or new opportunity to do business.
*14 days. No credit card required.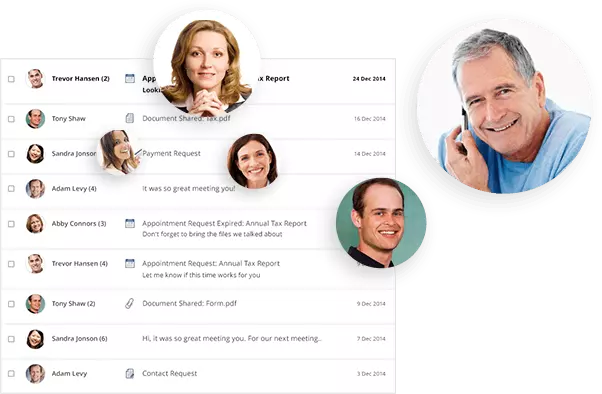 Comprehensive contact management
Manage contacts, leads & clients in a single app, easily communicating with contacts and clients alike. Save time and stay connected to the people who matter most to your business.
Import existing clients while attracting new ones
Keep track of your new clients and existing ones alike. Quickly import and organize contacts into your client management system from your smartphone, Gmail or Excel.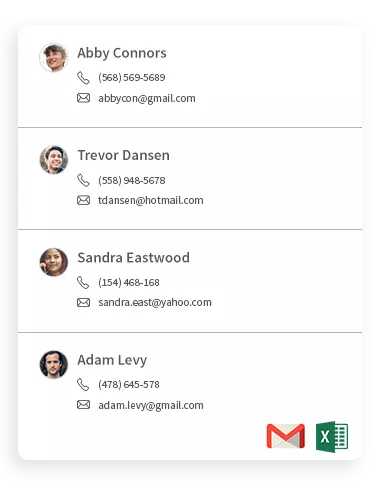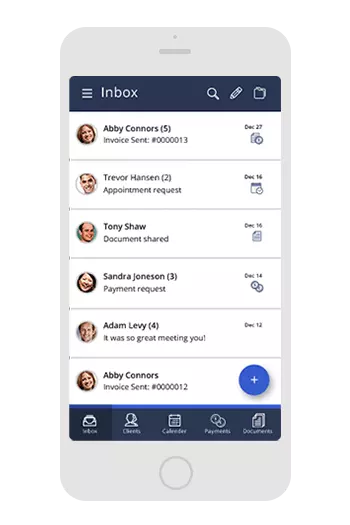 Take your clients with you everywhere you go
Whether you're in the office or on-the-go, you can take our mobile CRM app for Apple and Android with you. From sending appointment invitations to accepting payments and sharing files, you and your clients can interact wherever you go.
Funnel leads right from your website
Make the most of your every lead from your site. With custom contact forms, your website can inject leads directly into your CRM to aid with lead management. Easy integration between your site and CRM helps you get in touch with more contacts and prioritize your leads to provide the best service possible.
Quickly convert leads into long-term clients
Scoring new clients means taking action fast. Manage new leads and transform them into clients by starting the conversation in an instant. Invite new leads to book an appointment in a matter of seconds – directly from your website, emails or Facebook page. More leads, less lag time.
It's the only client management software that will help you both manage AND grow your client base.
Share essential information with your staff
Keep your staff clued in on what matters most for your clients. With the help of an online CRM solution, managing clients among staff members is a breeze.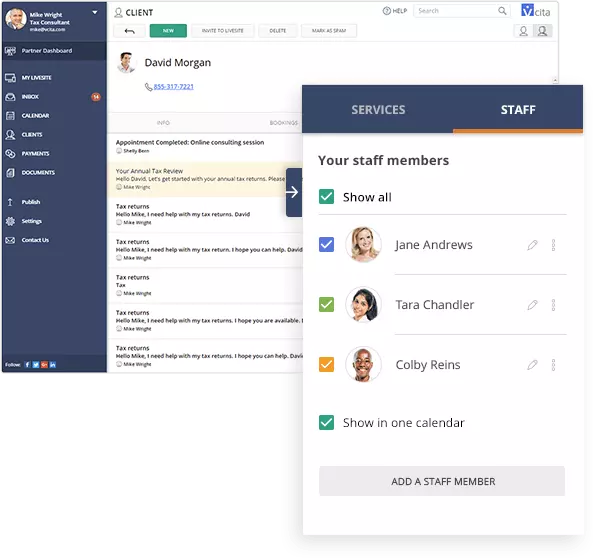 Share client cards, information and history with specific members of your team
Allow clients to interact and contact your staff themselves
Assign new client inquiries and appointment requests directly to staff members
Create separate accounts and logins for each staff member
Set roles & permission levels for staff members
Know your contacts & clients like the back of your hand
Access every single detail about your clients without second-guessing yourself. Get a full, 360-degree view of your client relationships, including past meetings and appointment details, previous payments, shared documents, correspondence history and private notes.
Manage every aspect of client communication with ease
Keeping up with clients means making every aspect of communication as efficient as possible. You deserve CRM software that'll make everyone's life easier…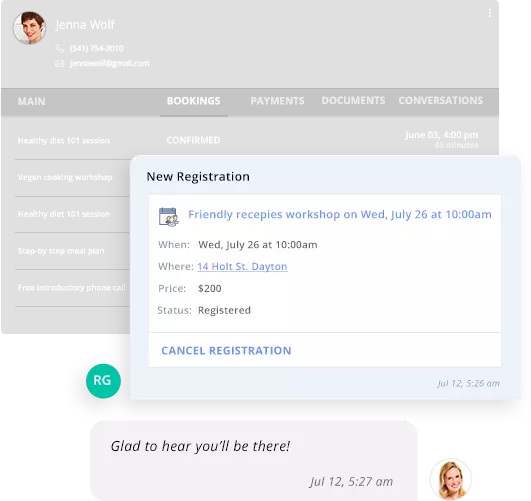 A comprehensive overview of your clients' activity history: appointments, payments, invoices and everything in-between
Custom client card notes to help you keep track of specific client needs
Automated client messaging, including appointment confirmations, reminders, follow-ups and payment notifications via email and SMS
Over 100,000 service-based businesses worldwide rely on vCita
Rated 4.4 out of 5 on GetApp (143 votes)
The percentage of people contacting me now over my old 'contact' page, is nothing short of amazing. I LOVE this service!
Greg Swift
vCita is easy to set up and has simplified the way I do business. My clients also love the ease of use!
Caren Glasser
vCita is a fundamental infrastructure for any small business, essential in managing leads and opportunities. Jennifer Bagley
Build stronger customer relationships, save time and expand your business.